(A POEM FOR MY GRANDDAUGHTERS TO GROW UP ON)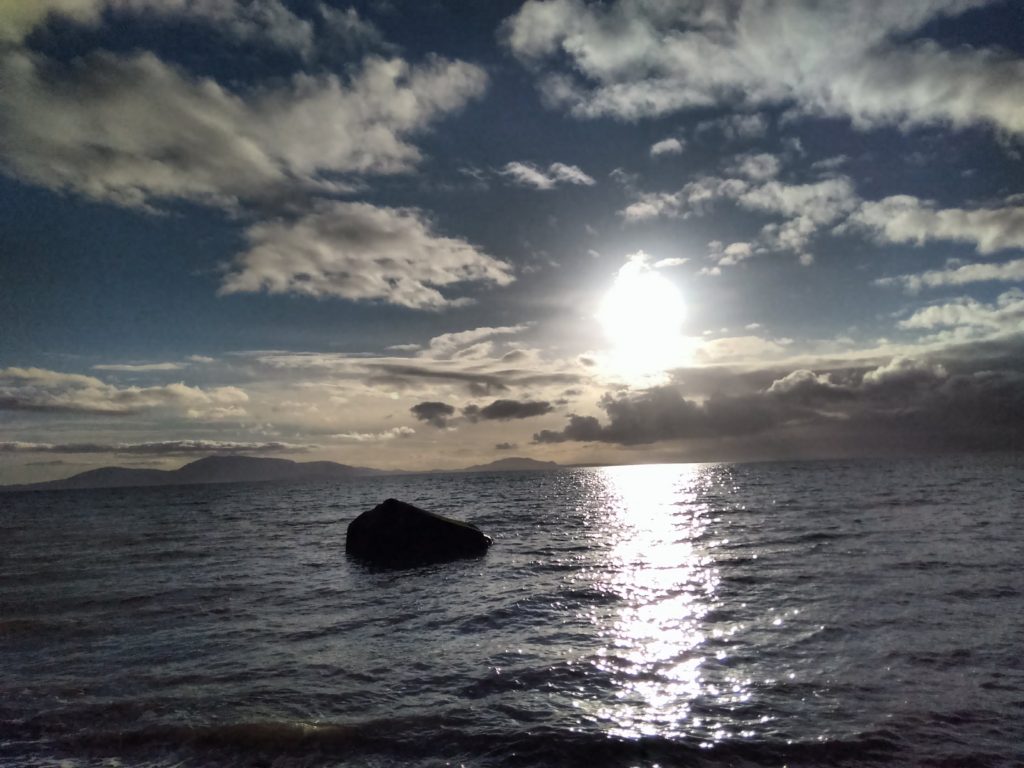 Breathing.
Listen.
The world is breathing.
Breathe through your ears
Breathe through your eyes
Stretch breath out
Beyond the skies.
The ocean is breathing
Breath never lies
Its rhythm like wind
that soughs and dies
Speaks of the weather
where the water sighs
at the end of each wave
that the tempest tries
to smash on the shore
Without pity, contrives
to continue its swing
with whatever
the moon tides
can bring.
Feel what it feels
This huge enterprise
of breath going in
of breath going out.
The wind breathes
with gasps,
with sighs and
with songs.
Who knows to what
tense it belongs?
The present. The past.
None of them last.
Just the breath
Breathing the breath of the vast
Breathing along with the breath
of birdsong
Breathing the air
Breathing the light
Breathing along through the death of the night.
Breathing the phrases of music
on keys
of pianos and harpstrings
and in wings of the bees.
Breathe with it all
Breathe with it, please.