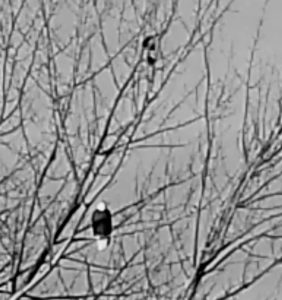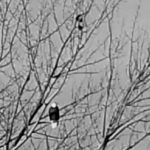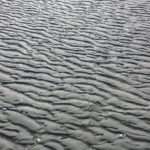 Why is the small more important than the big? It was a challenge, written on a slip of paper and left on her dresser.
It was a riddle that threatened to uproot all justifications, all questions.
"Why is the small more important than the big?"
It was itself a question that contained everything, and there, perhaps, the answer.
The Great Owl hooted in the night. One call. Then silence, perhaps only silence. Another call. A short hollow note, a shorter almost grace note, a longer hollow tone. Silence. It was the call that gave the silence its existence. No other owl answers.
The big is contained in every atom of the small.
The silent, infinite expanse is contained in every particle of matter. The matter itself is barely there, if it could be said to be there at all.
A second question, on the other side of the folded slip. "Why is death preferable to life?"
Death is the infinite which expands within every breath of life, every pulse, she answered.
The three-quarter moon rising in the east and the eagle, white head barely visible, coming to perch in the top branches of the big cottonwood as the sun was low in the southwestern sky behind him. If I had not seen the tremendous motion of its wings as it flew to the tree and settled, I would not have noticed even the great mass of it as it became part of the dark stillness of the branches. Every few moments, I returned to the window to look as the colors of the day faded slowly, then quickly. His presence became less and less distinct until, when the last gold of the sun had completely extinguished, it had melted into the gray and black of encroaching night, I, unsure whether his presence had actually been or whether I had noticed a particular vibration of the night, barely visible in the light.
It is the night that is the ground of all being, light but a temporary condition of speeding vibration that passes, stirring the emptiness with its weightless breath, through that infinite space without boundary, without definition. Are we the breath or the emptiness? Who? The hollow tone. Who, who?