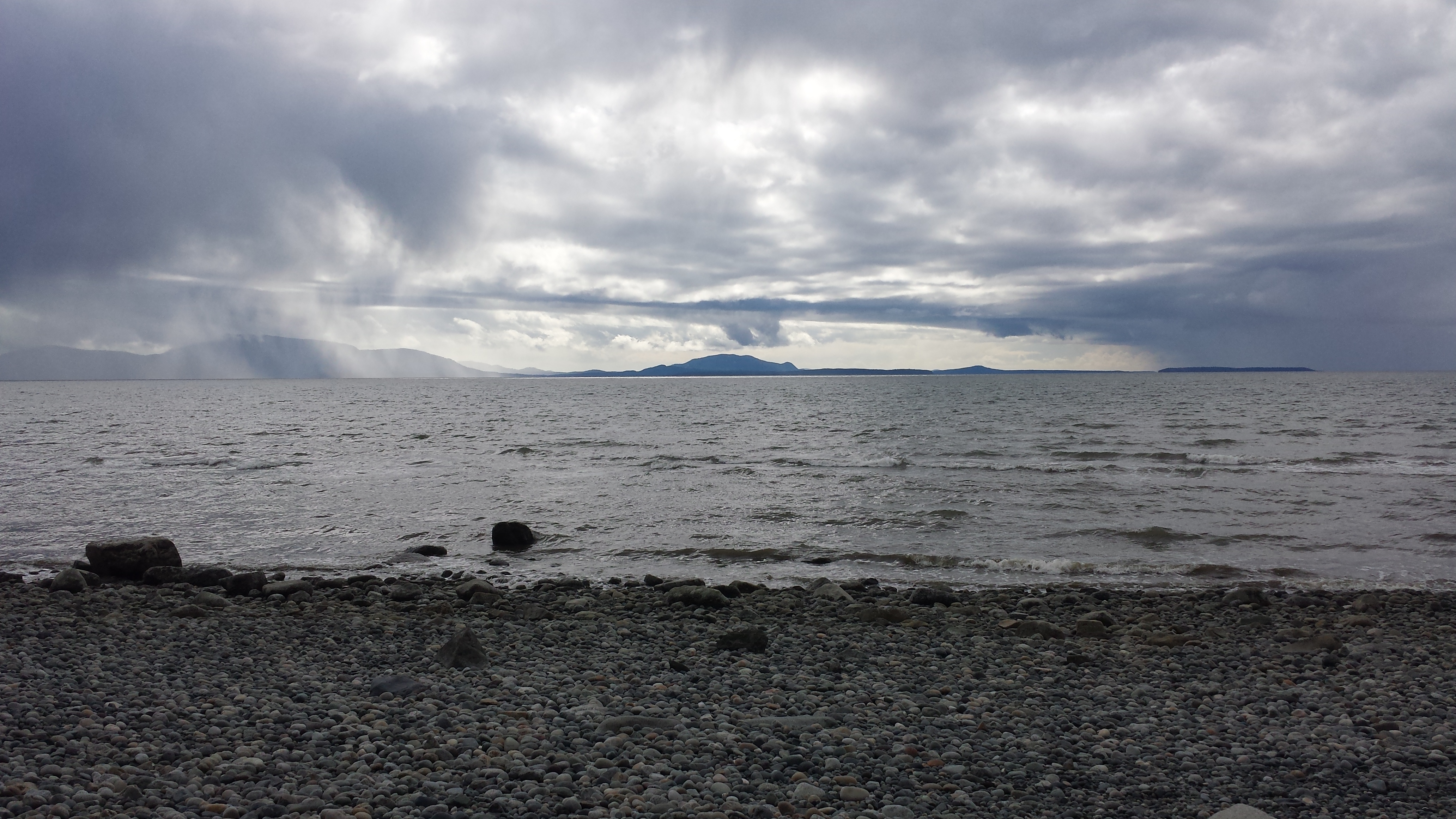 It's tough, but we learn, bit by bit. It doesn't go forward in a linear way. We keep going back over the same lines as if carefully etching a drawing onto the paper of our mind.
At least it's that way for me. If this holds,the length of the life stretching behind us has real effect. Pain is a particularly good etching tool. Joy too, its etching more colored and nuanced, working not so much as a guide in our movements through life as the provider of its texture, its warmth, its tone, hue and fragrance and the ground of all wisdom.
There are times when the richness and beauty of life flow along for some period of time, never, of course, without difficulties, but without real obstruction. Pains are more easily tolerated. Joys permeate further.
As humans, we know these days are not without their number. They'll flow into other times when nothing feels right and obstructions appear in every direction. They'll flow into times when pain permeates everything, the oblivion of sleep eludes you and all you know seems washed away. One wave dies and another rises, all the same salty, vast water pulled by different moons, stirred by different winds.
As we wait to move to France, there are moments stretching lazily together when the elements of time, wind and gravity seem to be pulling us smoothly forward. We get up each day with the confidence we're on course and the current is with us. We sleep soundly and sweetly and wake refreshed. Then there are times when a strong gale we hadn't noticed brewing to stern suddenly is on us, grey and deeply unsettling, buffeting down to the keel and threatening to throw us off course entirely if we don't use all we know to keep the whole venture from being smashed to pieces. Small troubles gather together and swarm around so thickly that we can barely think straight for all the noise.
We seem to be coming through one of those swirling times. The weather isn't really settling so much as somehow we've gotten a firmer hold on the tiller. I could be wrong, but I think we'll make it through. The farm will sell eventually. We'll figure out all the details of what to take and what to leave. We'll figure out the health insurance, the visas, the banking, the tickets, the place to stay while we house hunt in France–all that. We might have to swim to shore the last mile, but we'll make it. Meanwhile, back to writing.