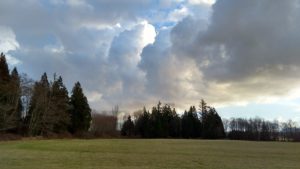 What shall we do in the face of all this beauty?
Standing on a rock overlooking the fast flowing river,
wind touches our face, blows through our ears
Washes our eyes.
The great leaning manzanita tree
does not move.
What shall we do in the face of all this darkness
pushing in all around? This danger?
The harrier comes to visit for a reason, the white
patch at the base of his tail flashing in the early
morning light as he careens through the air,
cutting it in a smooth curve as he descends.
That bird inhabits my chest,
swooping towards the field below, fierce
in graceful, silent beauty.
Grey head with sharply focused eyes,
bright. Gliding over the earth.
See each thing that moves
as if with a magnifying glass.
From above in your flight, really see
all that is happenning there
in the grasses.
Come to alight with grace
in the branches of the highest tree.
Wait.
Now that you have seen
Your patience will speak to you
of doing.